List of Characters
Edit
Carded Singles
Edit
Two-Packs
Edit
Carded Singles DELUXE
Edit
Boxed Set
Edit
Figure and Vehicle Sets
Edit
Carded Singles
Edit
Two-packs
Edit
Boxed Sets
Edit
Wave Three
Edit
Carded Singles
Edit
Carded Singles DELUXE
Edit
Boxed Sets
Edit
Vehicle and Figure Packs
Edit
Total Armor (Final Wave)
Edit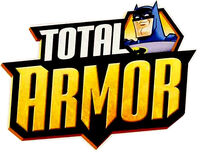 With a few exceptions, the Total Armor wave consists of new Batman figures with artillery as well as re-releases of a few basic figures and some redecoes. The newest wave introduces two all-new figures from The Brave and the Bold's fourth season- Superman and Metallo.
Single Carded Figures
Edit
Single Carded Figures DELUXE
Edit
Boxed Figure Sets
Edit
Figure and Vehicle Sets
Edit
Ad blocker interference detected!
Wikia is a free-to-use site that makes money from advertising. We have a modified experience for viewers using ad blockers

Wikia is not accessible if you've made further modifications. Remove the custom ad blocker rule(s) and the page will load as expected.