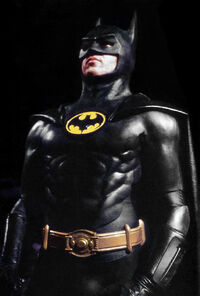 Batman is a caped crusader and perhaps the world's greatest detective. He appears in the films Batman, Batman Returns, Batman Forever and Batman and Robin.
Several action figures were produced of this version under Kenner's The Dark Knight Series for the first two films. Succeeding figures took on pre-posed designs as was common in the 90's.
Ad blocker interference detected!
Wikia is a free-to-use site that makes money from advertising. We have a modified experience for viewers using ad blockers

Wikia is not accessible if you've made further modifications. Remove the custom ad blocker rule(s) and the page will load as expected.