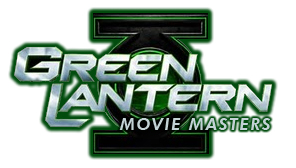 Under the Movie Masters banner, Green Lantern has a collection of toys with accurate likenesses to their movie counterparts. The figures were released concurrently with a 3-inch action figure line. It is of note that 'ring construct' accessories from the smaller toyline are also compatible withe the Movie Masters figures.
The banner Movie Masters was previously used for the 6-inch movie figure line The Dark Knight (Movie Masters).
Preview Figure
Edit
For the second wave of DC Universe's GL-themed, fan-dubbed Green Lantern Classics, a single movie preview figure was included in the mix of comic book based figures.
Wave Three
Edit
Wave Four
Edit
Exclusives
Edit
Two-Packs
Edit
A two-pack rerelease of Wave One Hal Jordan and Tomar-Re was also released.
Ad blocker interference detected!
Wikia is a free-to-use site that makes money from advertising. We have a modified experience for viewers using ad blockers

Wikia is not accessible if you've made further modifications. Remove the custom ad blocker rule(s) and the page will load as expected.